///strange adventures of the sea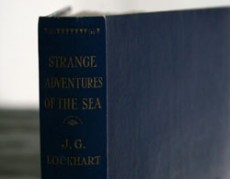 strange adventures of the sea by J.G. Lockhart, £1,- Oxfam shop, 10 Bridge Street, St Ives.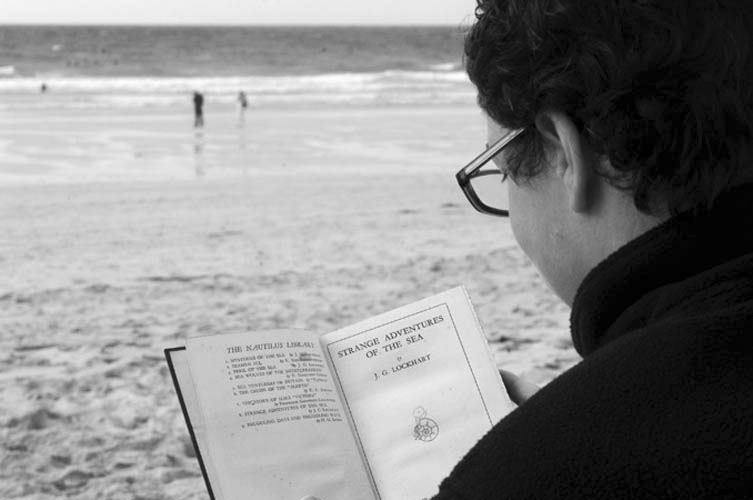 © Linda Nylund, Best of British seasides: St Ives in Cornwall. A lady opening a book called "Strange adventures of the sea" on Porthmeor Beach.
In july 2007 I spent 10 days in Cornwall. The region reminded me of the films of Tacita Dean, a british artist. She made the film Banewl, about a dairy farm during the eclips of 1999. In a charity shop I bought a book called 'strange adventures of the sea'(1929). Finding such a book makes me feel very happy. I don't know yet what I am going to do with it but it is definately going to be part of my collection of maritime books. At night I am sitting on Porthmeor Beach, St. Ives, and I am starting to write about my expiriences in Cornwall. When I unwrap my book to have a good look a photographer asks me if she can take my picture. She is making a reportage about people at the beach and she asks me what I was doing. She is very surprised when she sees the title of the book I am reading and she decides that the book will be the subject in the pictures. She leaves me with the website of the Guardian. Unfortunately the picture was not in the newspaper but I mailed her because I was so curious what it looked like. Two weeks later she mailed me the picture, it was not used in the article. Still I liked the idea that the picture of me on a beach with that particular book was taken for an english newspaper enough.