///flotilla
installation
February 2017. Exhibited at RCArtfair, Rotterdam (NL), 8 - 12 February 2017 Parts shown at twelve twelve gallery during The Open Boat 13 January- 26 February 2017
Parts shown at gallery Van den Berge Goes 25 November -23 December 2017 Vleeshal Middelburg 11-12-13 January 2018
Flotilla is a project consisting of three parts. The first part is an installation that was shown at RCArtfair Rotterdam in Februari. The installation contains 17 rectangle shapes. All of them are exactly the same size as paintings from 17 different painters. The process of making a painting always starts with the choice for a size of a panel or a canvas. Intrigued by the repeating steps a lot of painters follow in the process of painting I decided to make a work with choices painters made, not me. I started with the hull of a wooden boat and I sawed sizes of paintings from the hull until there was not much left.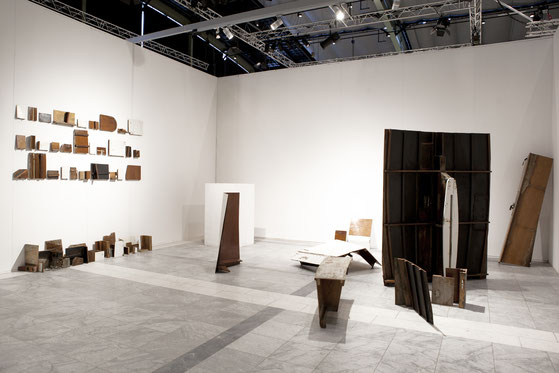 Flotilla at RCArtfair with the multiples on the left
For the second part I choose two sizes that are important for my work. A4 and postcard size. Those sizes I used to make two editions. The last part is what I am working on now; a publication about how the choices for the different measurements of paintings are made.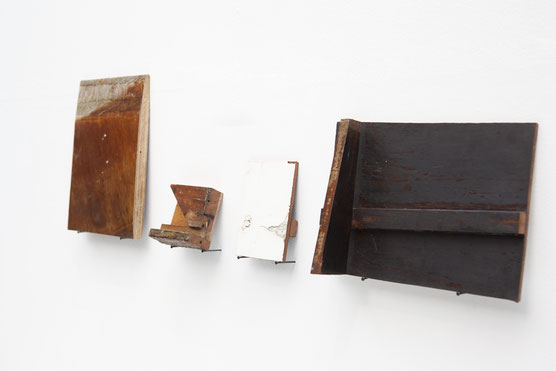 Flotilla multiples (detail)