///about oban 1:2
installation
Three wooden dinghy's , rope.
Exhibition at Plaatsbepaling, Aardenburg (NL), 2017

Plaatsbepaling was an exhibition in an old small town in Zeeland, Aardenburg. On different locations like the Town Hall, three churches and other places art was shown. I was invited to rebuild an installation but the location was half the size so I decided to scale the whole installation.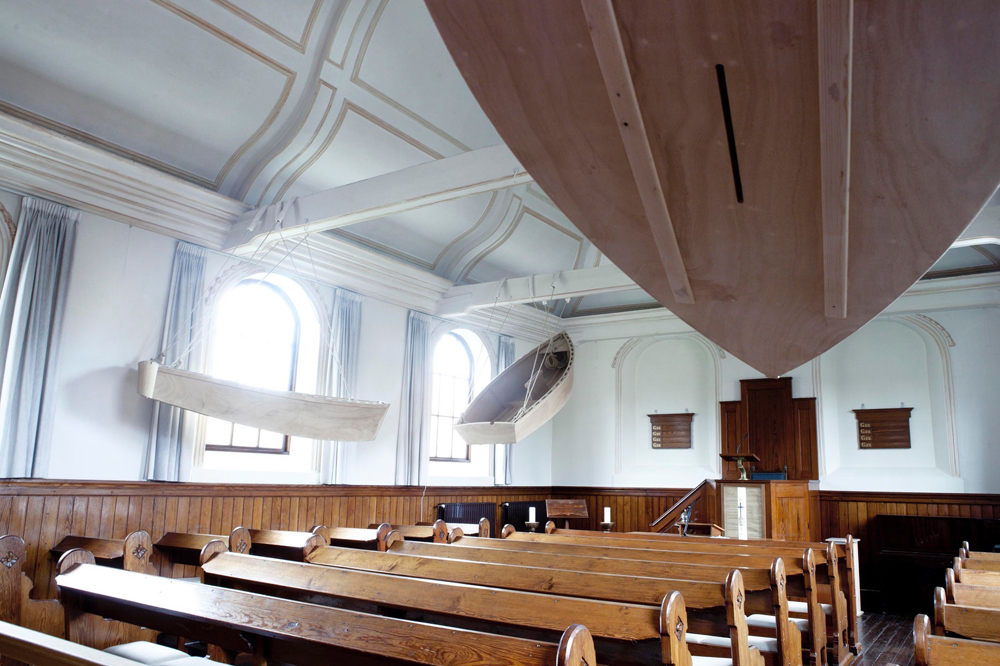 Installation About Oban 1:2 at the .. church.