///over
ongoing project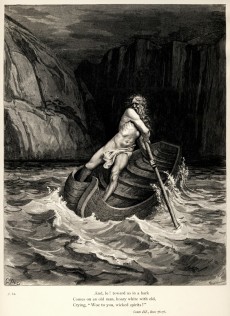 Gustave Dore's woodcut of Charon, the ferryman.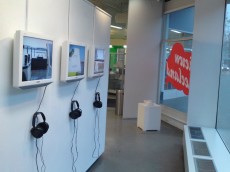 videoinstallation with three crossings in CBK Rotterdam during the exhibition Nieuw Zeeland
14/11-14/12/2009
invitation CBK Rotterdam
over (Sluiskil) 9'25 over (Langerbrugge-Oostakker) 9'54 over (Terdonk-Doornzele) 8'38
Over has been exhibited at Dick de Bruijn Contemporary Art Middelburg (only Sluiskil) 26/4-30/5/2009 Nieuw Zeeland, CBK Rotterdam (Sluiskil, Langerbrugge-Terdonk en Doornzele-Oostakker) 14/11- 14/12/2009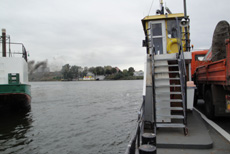 during the filming of over (Langerbrugge-Oostakker)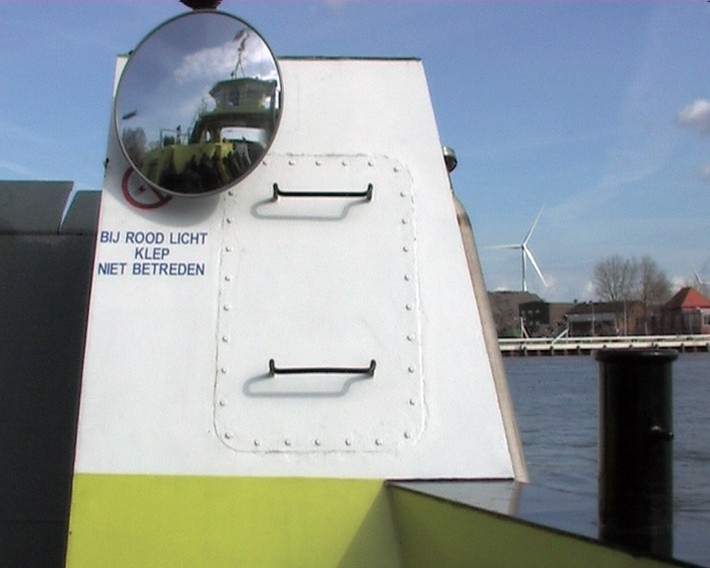 Over (Sluiskil)
Ongoing project about travelling by ferries over waterways. The canal between Ghent (Belgium) and Terneuzen in the Netherlands has three oportunities to cross by ferry. All these crossings I filmed with the camera on a tripod. I filmed the whole trip from A to B and back to make a loop. Every trip ends where it started. The static view leads the attention to simple things that happen during the crossing; people entering the ferry, waves, a meeting with another skipper and the beauty of the game between shadows and sunlight. The collection of filmed crossings is far from complete.